Onboarding
How to set up 🚀
Context
Running a Shopify store can be overwhelming especially if you are starting out. With this in mind, we created FloatyApps from the very beginning to have the easiest setup process possible. We implemented a super accessible setup process that does not involve copying code or changing your Shopify theme code. You just need to click a couple of times and drag and drop our widget to where you want it to show up. We hope not but if for some reason you need to uninstall it similar process will be needed.
Before you move to the setup process is important to highlight a few key advantages of using our app:
We do not change your Shopify theme;
We do not change your Shopify products or variants;
We do not slow down your store because we use Shopify cloud services;
Our solution is based on Shopify discounts;
Step by step
Open your Shopify Dashboard, navigate to Online Store and then click on Customize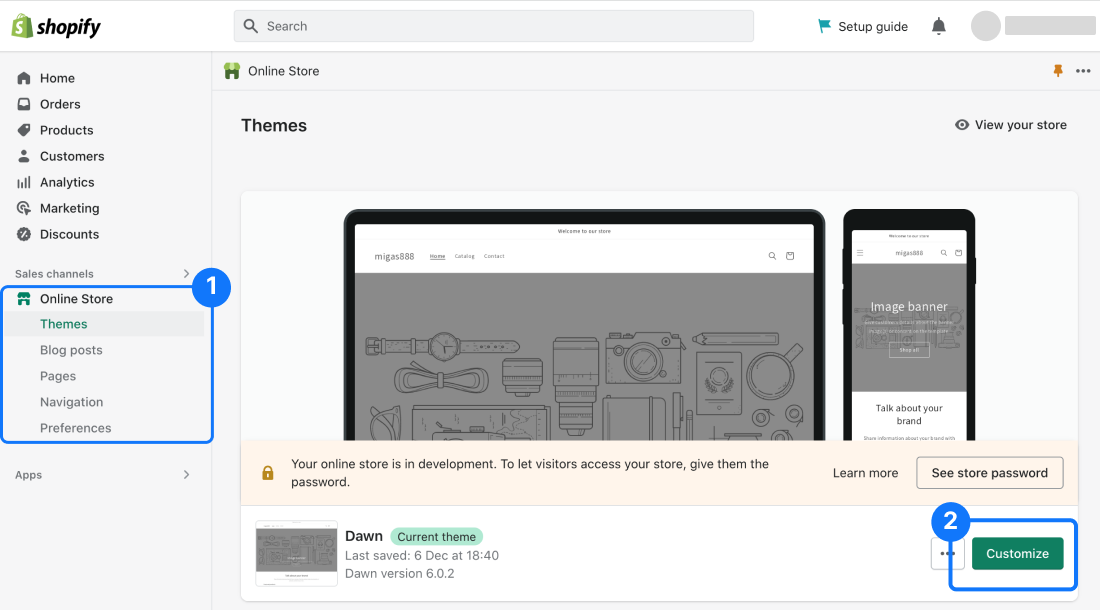 Click on the top dropdown and select Product.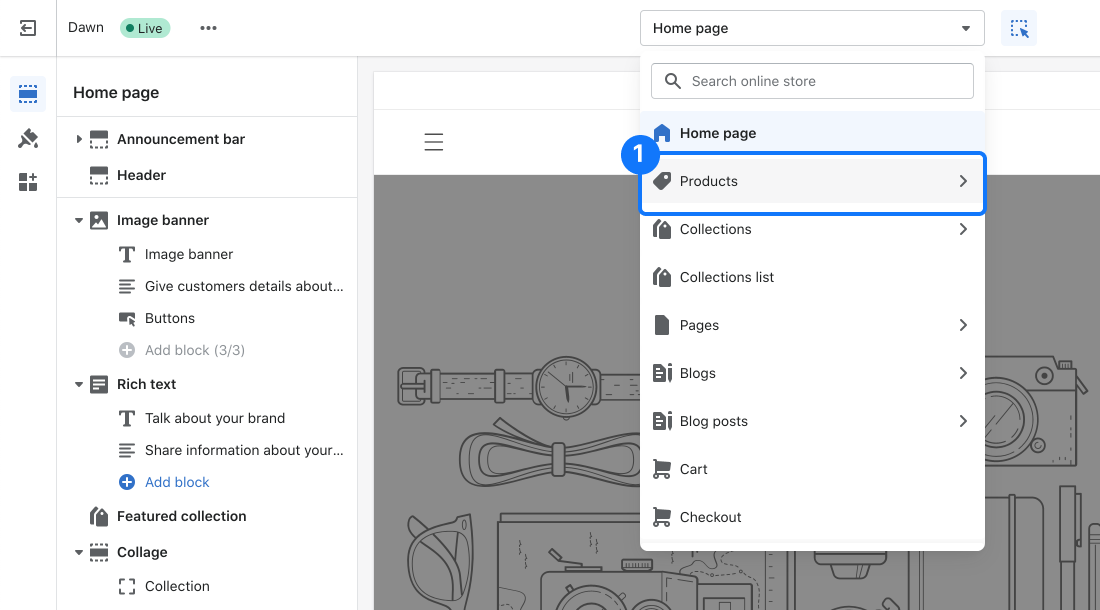 Then click on Default Product (this might change if you have different product pages). The important point is to keep in mind is that FloatyApps is just available on product pages.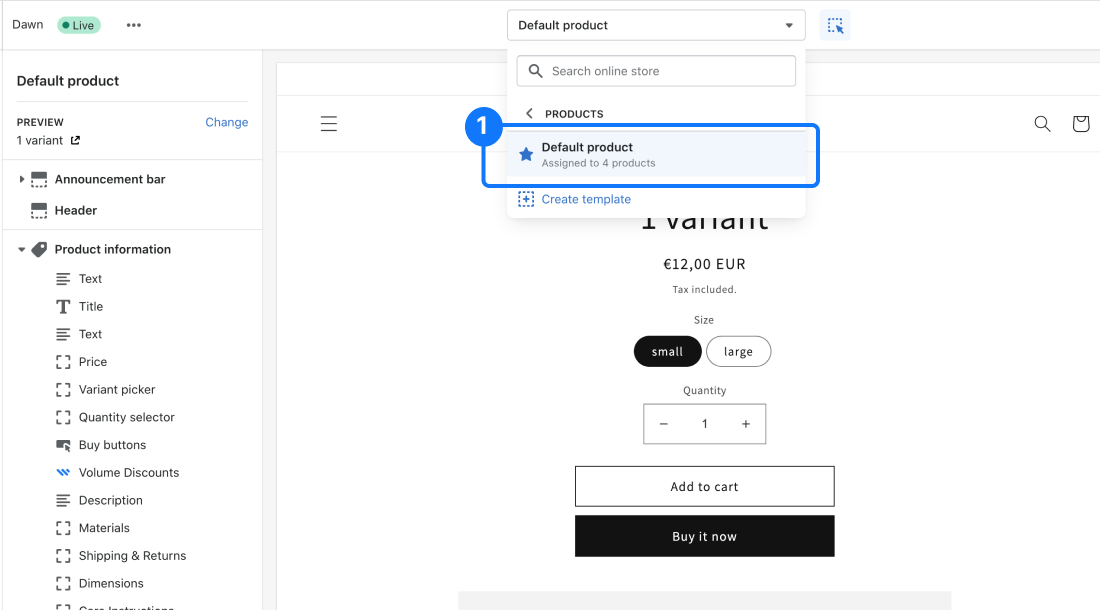 On the left-side panel under the desired section click Add Block and then under APPS click on FloatyApps - Volume Discounts. If the app is not listed under the "APPS" then you might need to enable it by clicking on "App embeds" (left-side menu) and toggle the app there to enable it.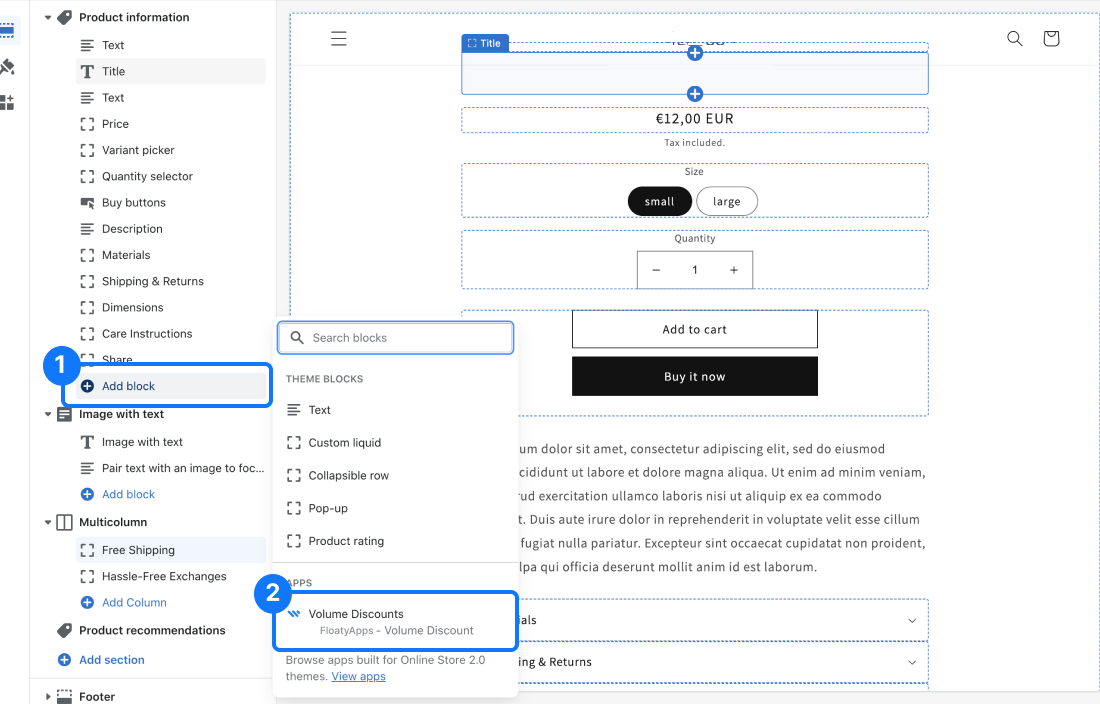 Now you have the "block" placed on your theme and you can move it to the desired position by just drag and drop it.
When you are happy with its position you just need to click Save and is all you need. Here we placed the widget under the "Product Information" section but you can place it wherever you want. The only limitation to keep in mind is that our widget just works on a product page.
Conclusion
As you can see setting up our app is simple with few clicks and drag-and-drop to place it where you want it on your theme. If these instructions are not clear enough and you are facing some issues please feel free to contact our support we are happy to give you further help.